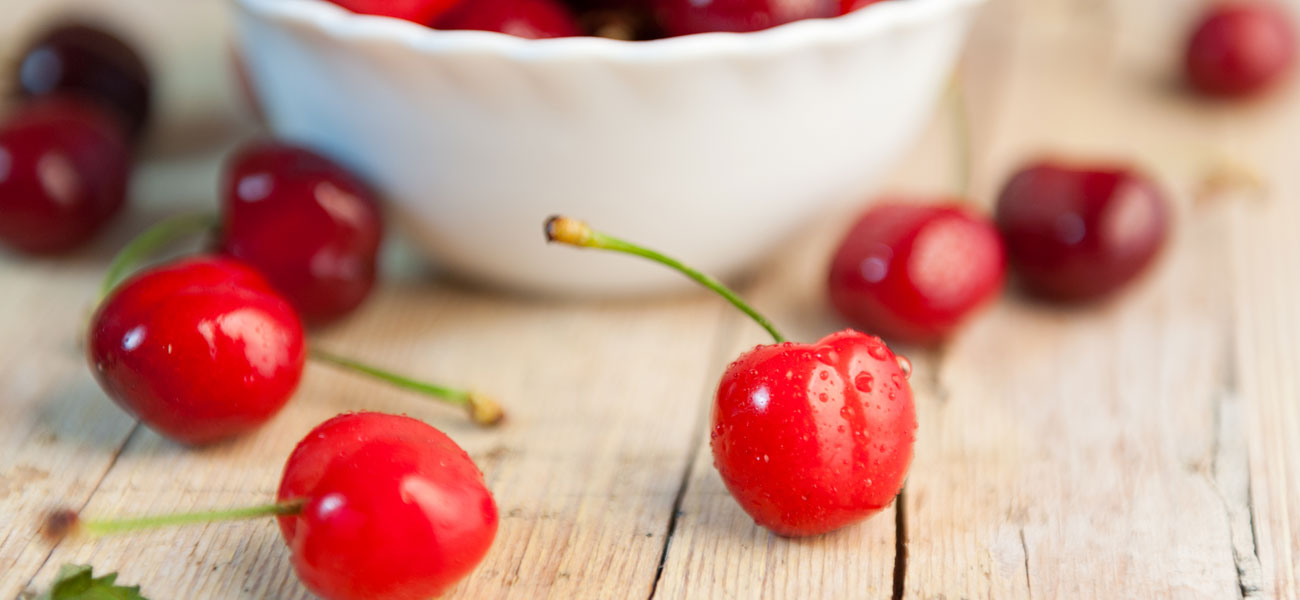 content-produce.php
Rainier Cherry Salad
Soups Salads & Sauces
Ingredients
1 head green or red leaf lettuce
1 medium red onion
2 cups Rainier cherries
Salt and freshly ground black pepper
1 slice bacon, fried to a crisp (optional)
1 recipe Yogurt & Buttermilk Dressing
Buttermilk Salad Dressing
Ingredients:
2 Tbspns plain low fat yogurt
2 Tbspns extra virgin olive oil
1/2 tspn sea salt
2 tspns of honey or maple syrup
2 tspns apple cider vinegar
1/2 cup buttermilk
freshly ground black pepper
Instructions
Rinse the lettuce well and pat dry. Set aside. Slice the onion very thinly. Pit the cherries just before assembling the salad. In a large glass bowl, tear the lettuce into pieces and arrange with onion slices. Top with cherries and buttermilk dressing recipe below. Sprinkle with sea salt, freshly ground black pepper, and crumbled bacon, if you like. Makes 4 servings.
Buttermilk Salad Dressing Instructions:
In a small jar, whisk the yogurt, olive oil, salt, and honey with a fork till well-blended. Add the buttermilk, vinegar, and a few grindings of black pepper. Cap the jar tightly and shake till smooth. Makes about 3/4 cup dressing.