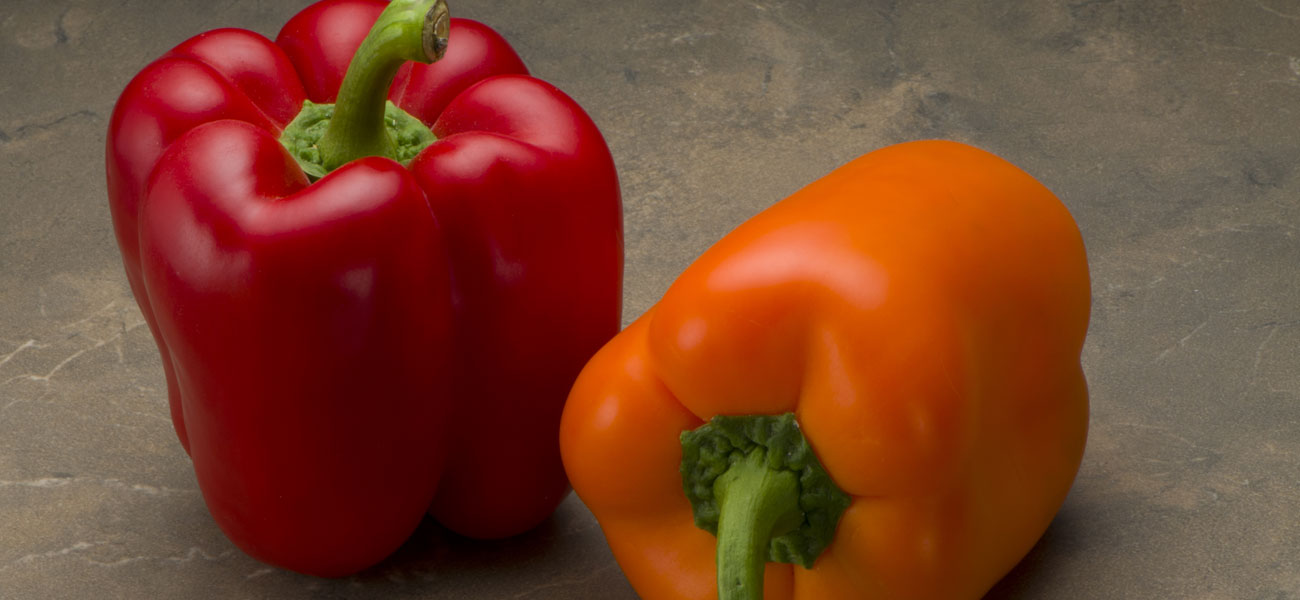 content-produce.php
Easy Pepper Recipes
Delicious Meal Ideas
Ingredients
Instructions
Grilled Peppers:
Cut off the top of the pepper (the stem side), and scoop out the seeds. Slice peppers lengthwise into strips, and place on the grill over an open flame until soft, about 5 to 10 minutes. Or preheat oven on broil and place whole peppers on a baking sheet in the oven and broil about 15 minutes each side.
When cool enough to handle, peel off the charred skin, slice the pepper, and discard the seeds. Use the cooked pepper strips in salads or on sandwiches, or eat them tossed with a couple of tablespoons of chopped Italian flat leaf parsley, 2 tablespoons olive oil, 1 clove garlic, chopped and seas salt to taste. This makes a great side dish.
Tasty Kebabs:
Cut 1 lb of 1-inch-thick boneless beef top sirloin steak into 2 inch pieces. Toss meat with a combination of 1 tsp each of sweet paprika and salt, juice of one lemon freshly squeezed and 2 cloves of minced garlic. Thread beef pieces onto four 12-inch metal skewers, alternating with 1-inch pieces of red bell pepper. Grill kebabs; serve with steamed rice and a green salad.
Stuffed Peppers:
Steam 4 raw bell peppers for 7 minutes, then cut them open lengthwise, remove the seeds, and fill them with this stuffing: 1 pound cooked ground beef, 2 cups steamed rice, 1 large onion, chopped and sautéed, 1 clove garlic, finely chopped, ¼ teaspoon dried oregano, sea salt and freshly ground black pepper to taste. In a bowl, mix all of the ingredients and then stuff the pepper halves. Place the stuffed peppers in a baking dish and pour 1 to 2 cups of tomato juice over top. Cover with aluminum foil and bake in oven at 350 F for about 35 to 40 min. Serve hot.