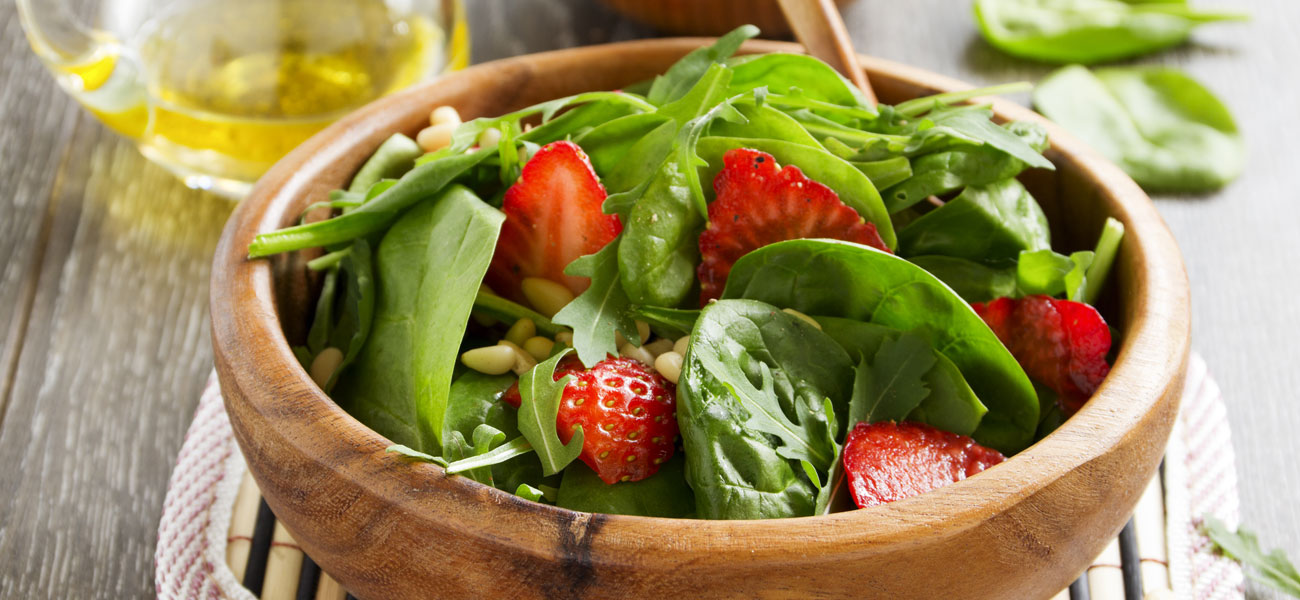 content-produce.php
Strawberry & Spinach Salad
Soups Salads & Sauces
Ingredients
1 Tspn toasted sesame seeds
6 to 7 cups fresh spinach leaves, washed well and torn
3 cups fresh strawberries, rinsed, dried, hulled
Dressing:
¼ cup of extra virgin olive oil
3 Tbspns apple cider vinegar
2 Tbspns pure maple syrup
2 Tbspns finely chopped red onion
½ garlic clove, minced
Sea salt and freshly ground black pepper to taste
Instructions
In a large bowl, toss spinach with sesame seeds. Prepare strawberries, cutting large ones in half. Add strawberries to salad. Cover and refrigerate. Combine dressing ingredients in a screw-top jar or shaker; shake well then refrigerate to chill. Pour chilled dressing over strawberry and spinach salad mixture in bowl and toss gently to distribute well. Makes 4 servings.