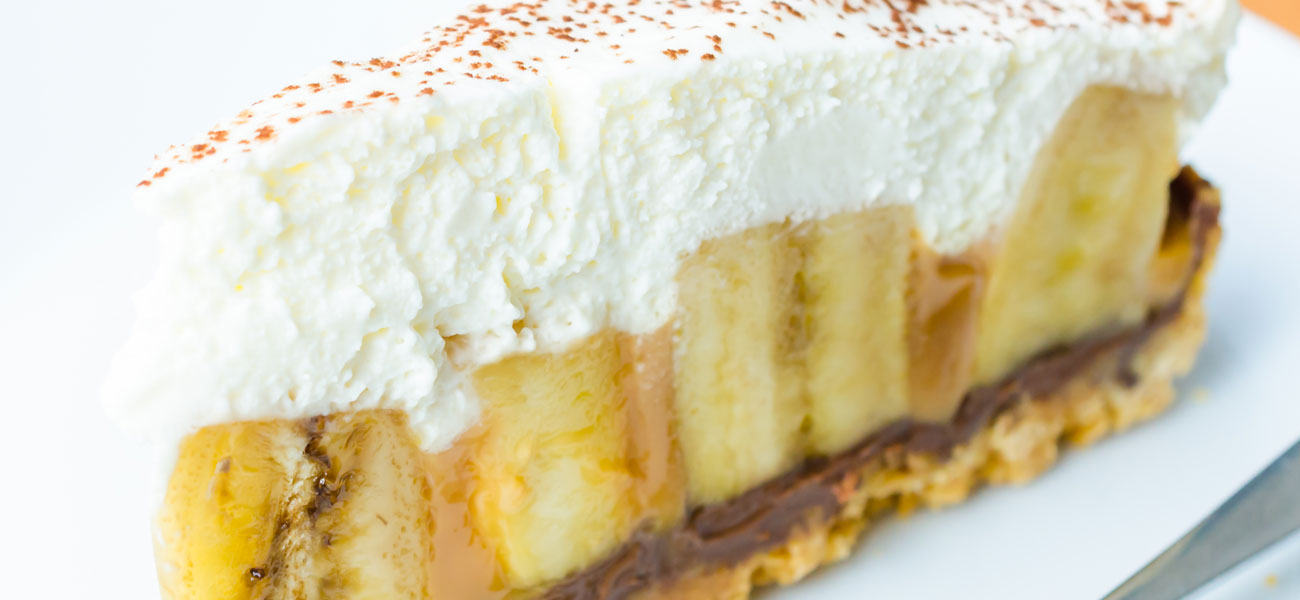 content-produce.php
Fresh Banana Pie
Desserts Snacks and Breakfast
Ingredients
1 ½ cups graham cracker crumbs
¼ cup white sugar
1/3 cup butter, melted
5 medium sized ripe bananas
3 oz. cream cheese, softened
2 (3.5 ounce) packages instant banana pudding mix
3 ½ cups milk
1 ½ cups whipping cream, whipped and refrigerated
2 bananas, sliced (optional)
1 tablespoon lemon juice (optional)
Instructions
In a medium bowl, mix graham cracker crumbs and sugar. Stir in the melted butter. Mix thoroughly, then press mixture into the bottom of a 9×13 inch pan and set aside. Peel and cut the five bananas into ¼ inch slices and make a single layer of banana slices on graham cracker crust. Reserve remaining banana slices.
In a large mixing bowl, whip cream cheese until fluffy. Add pudding mix and whip mixture until smooth. Add milk and mix until all ingredients are thoroughly combined. Pour mixture over the layer of bananas.
Make another layer of banana slices on top of pudding layer. Cover bananas with whipping cream. Refrigerate at least 3 hours before serving. If using banana slices from the other two bananas on ingredient list for garnish, peel them and slice them into ¼ inch slices and toss with lemon juice to prevent browning. Set them aside and place them on top of banana pie just before serving. Makes 8 servings.