Cranberry Chocolate Biscotti
Ingredients
1 cup dried cranberries
3 Tbspns orange juice
¼ cup butter, softened
½ cup granulated sugar
3 eggs
2 cups all purpose flour
1/3 cup cocoa
1 Tspn baking powder
¼ Tspn sea salt
Instructions
Combine the cranberries and orange juice in medium saucepan. Bring to a boil for 30 seconds and heat through. Heat until the cranberries are soft. Cream the butter, sugar and eggs together in a large bowl until mixture is smooth. Add the cranberry mixture. Stir. Add flour, cocoa, baking powder and salt. Mix well and turn out onto a lightly floured surface. Knead about 6 times and place on a greased baking sheet. Shape dough into a 16 inch long log about 1 ¼ inches in diameter. Bake in a preheated oven for 30 minutes. Cool on a wire rack for 15 minutes. Reduce the oven temperature to 275 F. Cut roll diagonally into ½ inch slices. Arrange the slices on the same baking sheet. Bake for 10 to 12 minutes. Turn slices over. Turn the oven off and let the biscotti stand in the oven for about 30 minutes until cookies are crisp. Makes 24 biscotti.
*You can package them up and give them as a gift with some specialty ground coffee.
Would you like to try another one of our delicious recipes?
SEE ALL RECIPES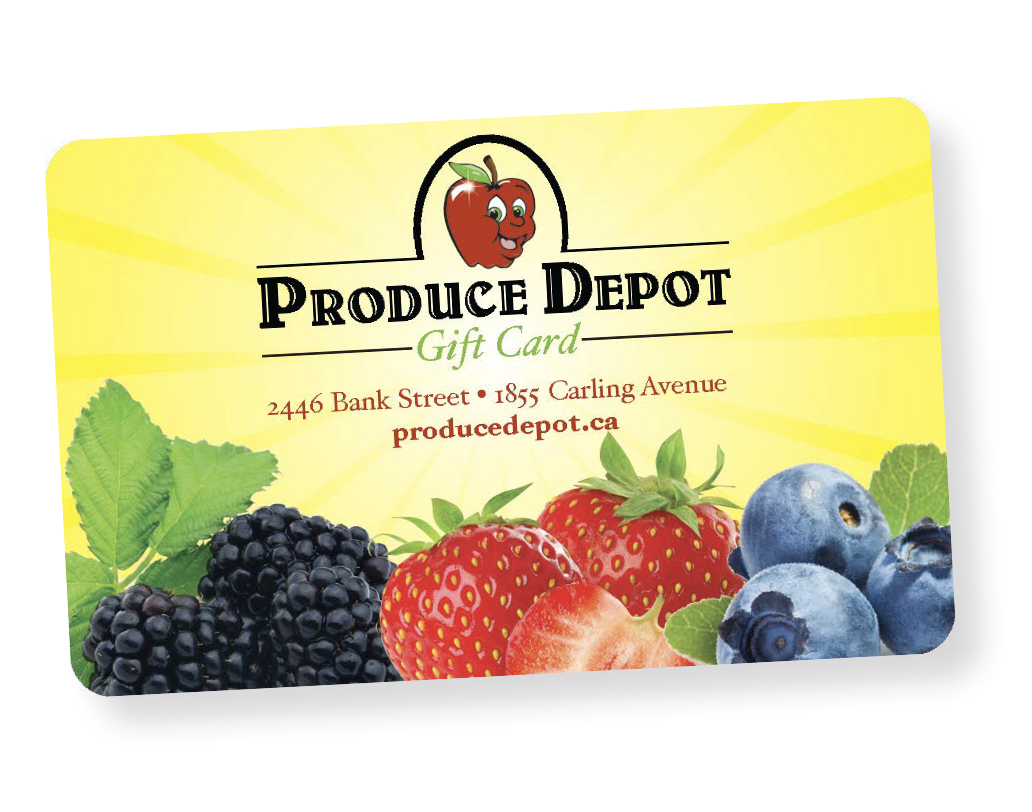 © 2023 All rights reserved PRODUCE DEPOT - OTTAWA WEB DESIGN BLACKIRON AGENCY