Bok Choy Pasta Toss
Ingredients
1 pound fresh noodles (Shanghai thin noodles or wide rice noodles)
1 pound boneless, skinless chicken breast, cut into strips
8 ounces fresh shrimp, shelled and cleaned
1 small to medium head fresh Bok Choy, chopped into bite-size pieces
1/2 cup carrot, cut on the diagonal
1 cup broccoli, trimmed, cut on the diagonal into 1-inch pieces
1 large onion, sliced finely
1 clove garlic, minced
1 Tbspn light soy sauce
2 Tbspns hot bean sauce (optional)
sea salt to taste
5 tablespoons canola or olive oil for stir-frying
Marinade:
1 Tspn apple cider vinegar
1 Tspn light soy sauce
1 Tspn cornstarch
Sauce:
1/2 cup chicken stock
1 Tspn light soy sauce
1 Tspn green chili, finely chopped
1 Tspn brown sugar
1 Tspn sesame oil
2 Tspns cornstarch
Instructions
Mix together marinade ingredients. Marinate chicken for at least twenty minutes. While chicken is marinating, mix together sauce ingredients. Set aside. While the chicken is marinating, also boil noodles in a pot of boiling water for three minutes. Loosen up noodles with chopsticks as they are boiling. Drain. Heat the wok over medium high heat. When heated, add 1 tablespoon of oil. Add garlic and chicken and stir-fry. When the chicken is nearly done, push the chicken up to the side of the wok and add the shrimp in the middle of the wok. Stir-fry. When the shrimp are done, mix the chicken and shrimp and remove from the wok to a platter. Re-heat the wok and add 1 tablespoon of oil. Add onions, bok choy, carrots and broccoli and stir-fry until tender and crisp. Sprinkle 1/2 teaspoon of salt over the vegetables and mix it in. Remove the vegetables to a platter. Clean out the wok with a paper towel. Heat wok again and add 3 tablespoons oil. Place noodles in the wok, using chopsticks or a wooden spoon or fork, break the noodles up. Add the 1 tablespoon light soy sauce. Stir-fry until the noodles are heated through. Add cooked chicken, shrimp and all the vegetables. Stir the sauce mixture again and add to mixture. When it comes to a boil, test and adjust the seasoning if desired, then remove and serve. Makes 4 servings.
Would you like to try another one of our delicious recipes?
SEE ALL RECIPES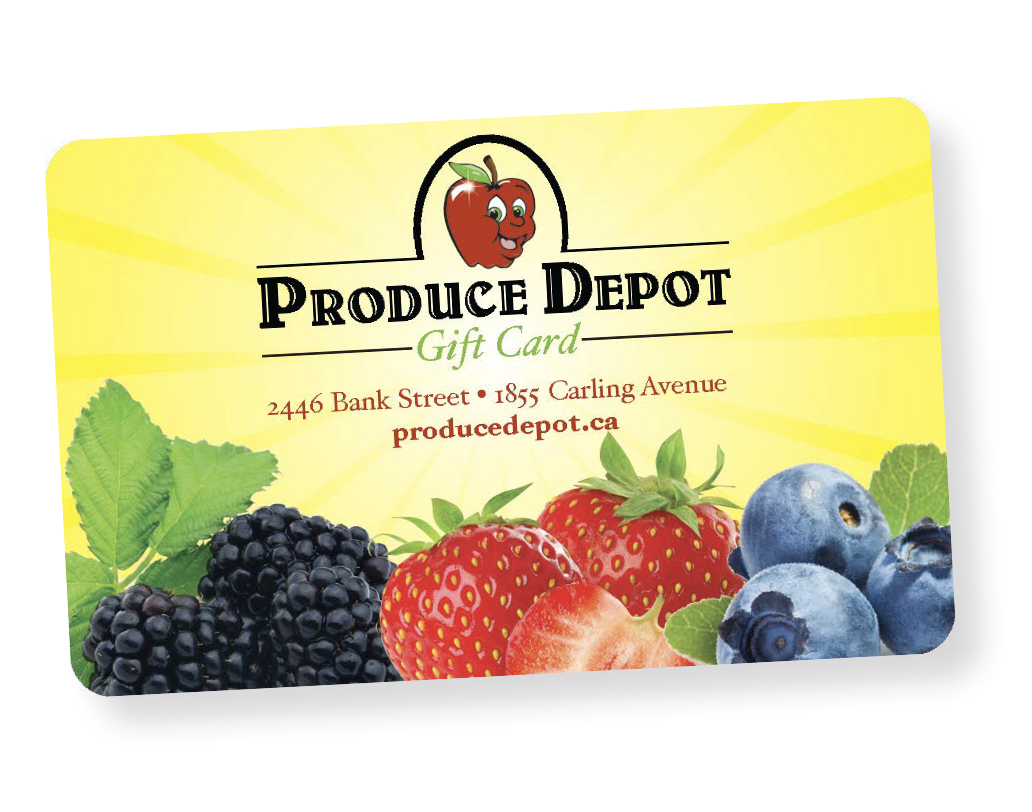 © 2023 All rights reserved PRODUCE DEPOT - OTTAWA WEB DESIGN BLACKIRON AGENCY