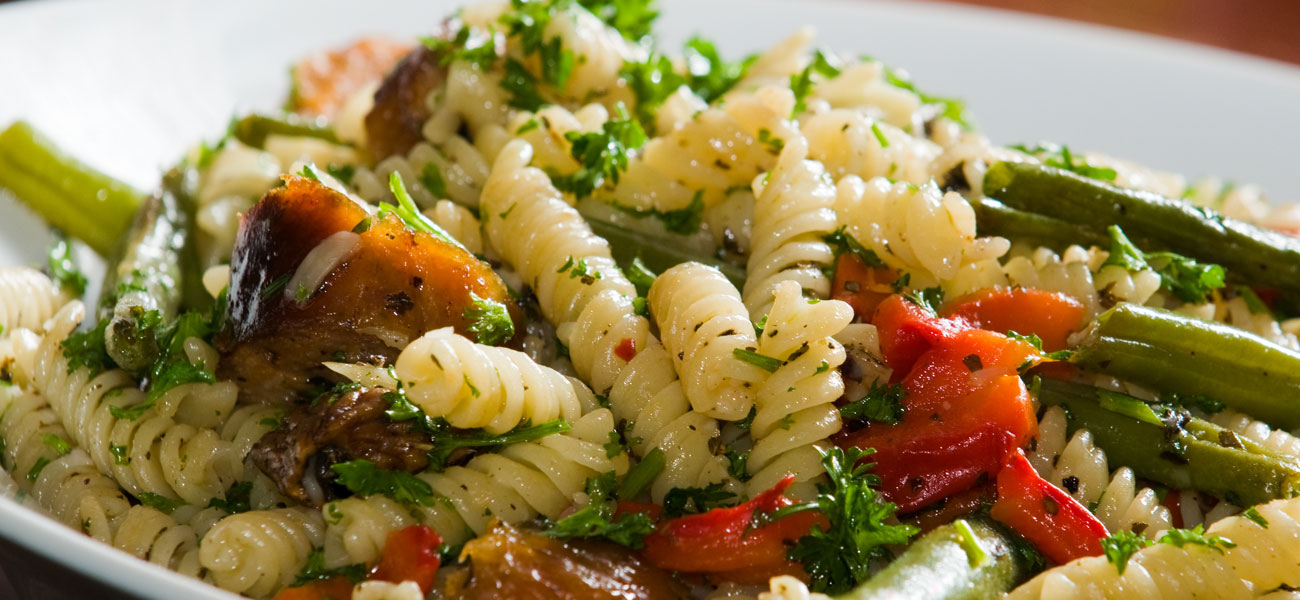 content-produce.php
Summer Bean Pasta
Delicious Meal Ideas
Ingredients
5 cups of rotini, penne or other medium cut pasta of your choice
2 cups fresh green beans, trimmed
2 cups fresh yellow beans, trimmed
5 plum tomatoes, chopped
½ cup kalamata olives, chopped and pitted
1/4 cup shredded asiago cheese
Vinaigrette:
1/4 cup chopped drained oil-packed sun-dried tomatoes
1/4 cup extra-virgin olive oil
4 tbsp balsamic or apple cider vinegar
2 tsp Dijon mustard
1 clove garlic, minced
sea salt and freshly ground black pepper to taste
Instructions
In large pot of boiling salted water, cook pasta for 5 minutes. Add green beans; cook until pasta and beans are tender but firm, about 6 minutes. Drain and chill under cold water. Drain well and set aside. In a large glass bowl, whisk together sun-dried tomatoes, oil, vinegar, mustard, garlic, salt and pepper. Add the olives and pasta mixture; toss to coat. Serve sprinkled with plum tomatoes and Asiago cheese. Makes about 4 servings for a main dish.