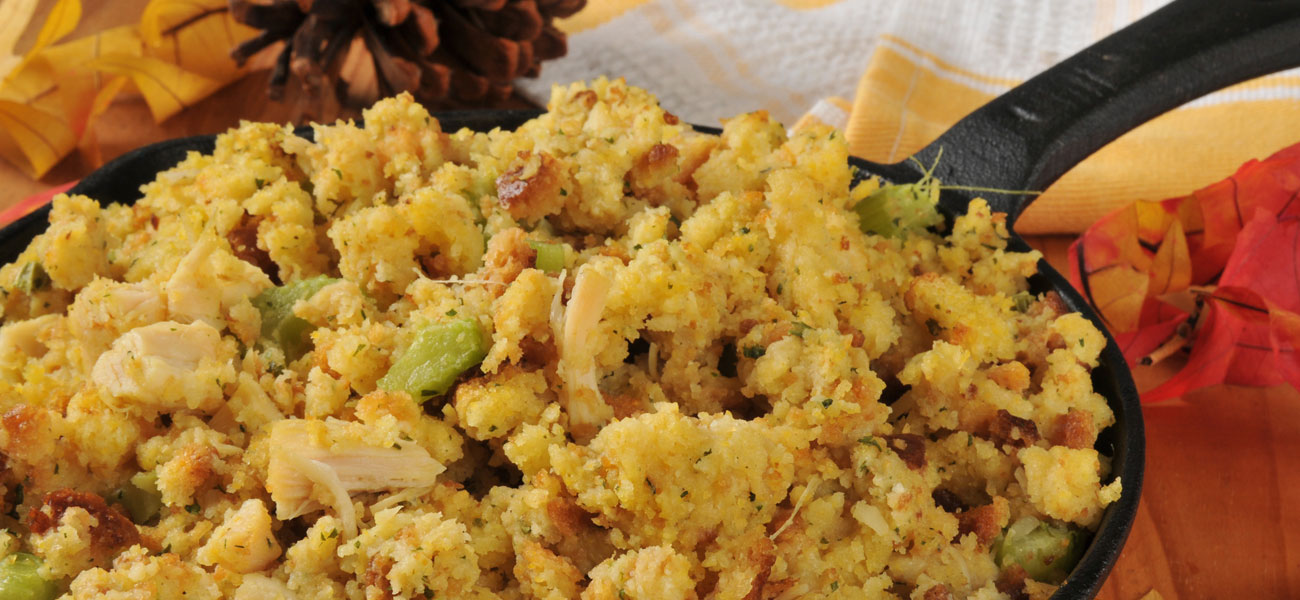 content-produce.php
Giulia's Christmas Stuffing
Entertaining Ideas
Ingredients
1 loaf of Italian, rustic or multi grain bread, cubed
½ pound sausage meat (I choose mild or garlic flavoured)
3 Tbspns butter
2 Tbspns extra virgin olive oil
2 large onions, chopped
3 to 4 celery stalks, chopped
2 eggs
2 Tspns sage
1 Tspn savory
1 Tspn thyme
1 Tbspn dried thyme
sea salt and freshly ground black pepper to taste
Instructions
The day before, cut the bread into cubes, place into a large bowl and cover with a tea towel to let dry overnight. If your sausage meat is frozen, put it into the refrigerator to thaw overnight.
The next morning, in a large glass bowl, add the sage, savory, thyme, salt and pepper to the dry bread cubes, stir well, then cover again.
Preheat a skillet, add the olive oil and allow to heat slightly, add butter and allow to melt over medium heat. Add the onions and celery and sauté enough to coat well with oil and butter. Add the sausage meat and continue to sauté for another 3-4 minutes, just to incorporate the flavour.
Place all the ingredients from the skillet into the large bowl of dried bread cubes, add the eggs, and mix well making sure that all the ingredients are mixed in well with the bread cubes. Stuff the turkey from both ends just prior to roasting. Follow roasting instructions for turkey according to the weight of the turkey.