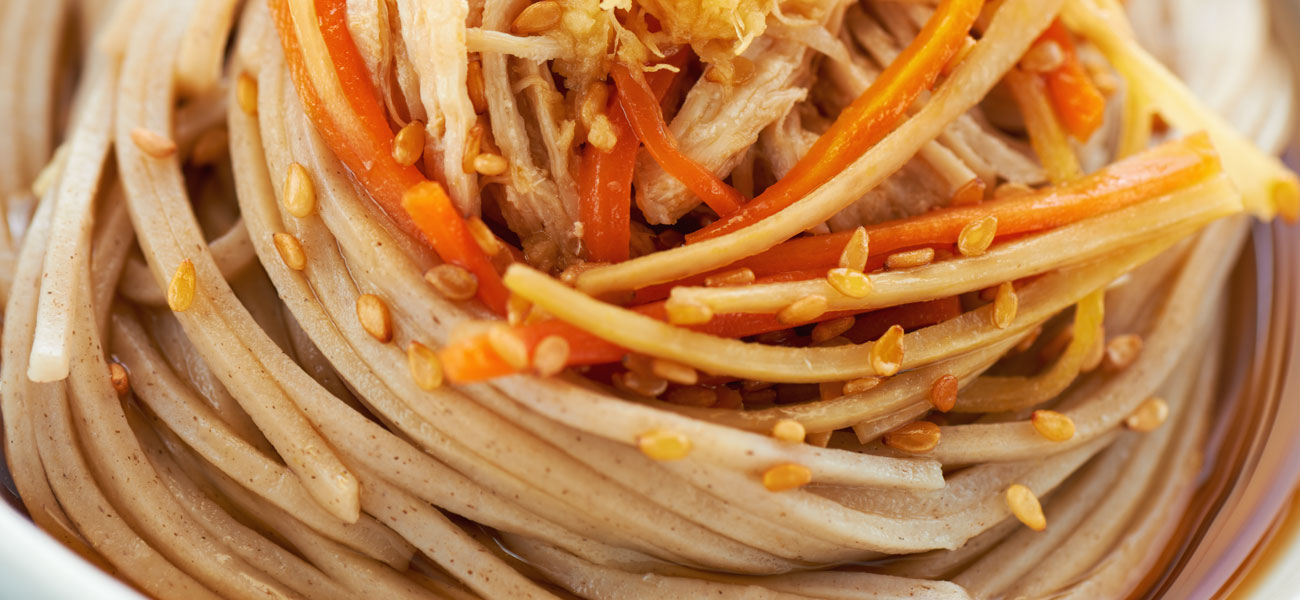 content-produce.php
Ginger Noodles
Delicious Meal Ideas
Ingredients
½ lb Soba or Udon noodles
1 cup fresh scallion or sweet onion, finely chopped
2 Tbspns green onions, chopped
Sauce:
¼ cup peanut butter
4 Tbspns rice vinegar
2 Tbspns soy sauce
2 Tbspns maple syrup or brown sugar
2 medium cloves garlic, chopped
3 Tbspns fresh ginger, minced or grated
1/4 cup water or chicken stock
pinch cayenne to taste
sea salt and freshly ground black pepper to taste
Instructions
Bring lightly salted water to a boil and cook soba or udon noodles according to package instructions. While water is coming to a boil, in a small saucepan, sauté the sweet onion until translucent, about four minutes. In a blender, blend all ingredients except for green onions. Drain noodles, and toss with sauce and fresh green onions. Makes 4 servings as a side dish.