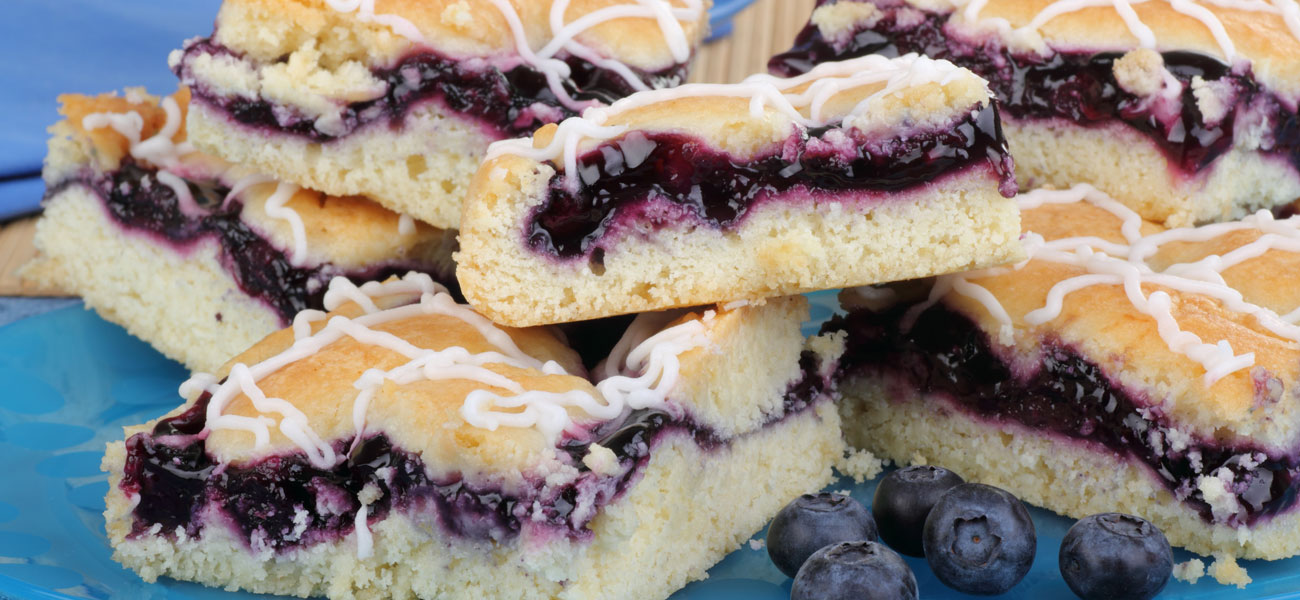 content-produce.php
Oat and Blueberry Squares
Desserts Snacks and Breakfast
Ingredients
Pastry:
2-1/2 cups rolled oats (not instant oats)
1 cup all purpose flour
¼ cup whole-wheat flour
1 tbsp freshly grated lemon rind
1/8 tsp sea salt
½ cup butter, softened
½ cup canola oil
¼ cup pure maple syrup
½ cup brown sugar
Filling:
3 ½ cups fresh blueberries
½ cup pure maple syrup
1/3 cup freshly squeezed lemon juice
4 tsp cornstarch
Instructions
Filling: In saucepan, bring blueberries, maple syrup and lemon juice to boil; reduce heat and simmer until tender, about 10 minutes. Set this aside. In a bowl, whisk cornstarch with 2 tablespoons of water and whisk this into blueberries and boil, stirring, until thickened, about 1 minute. Place plastic wrap directly on surface; refrigerate until cooled, about 1 hour.
Pastry: Pre-heat oven to 350° F. In a large bowl, mix together oats, flour, maple syrup, sugar, lemon rind and sea salt. In a separate small bowl, blend the canola oil and butter together and add to the dry mixture. With a pastry blender or fork, mix the butter and oil with the dry ingredients until you have a coarse mixture. Press half of the mix into an 8-inch (2 L) square parchment paper–lined metal cake pan; spread with blueberry filling. Sprinkle with remaining oat mixture, pressing lightly. Bake this in centre of oven until light golden, about 45 minutes. Let cool on rack before cutting into squares. (You can make these squares ahead. Cover and refrigerate for up to 2 days or overwrap with heavy-duty foil and freeze for up to 10 days).Makes about 24 squares.